AVA BUBBLE STITCH ECO LONG SLEEVE DRESS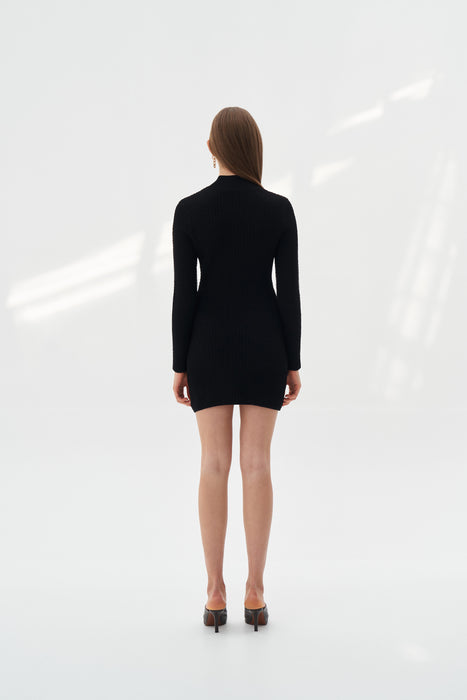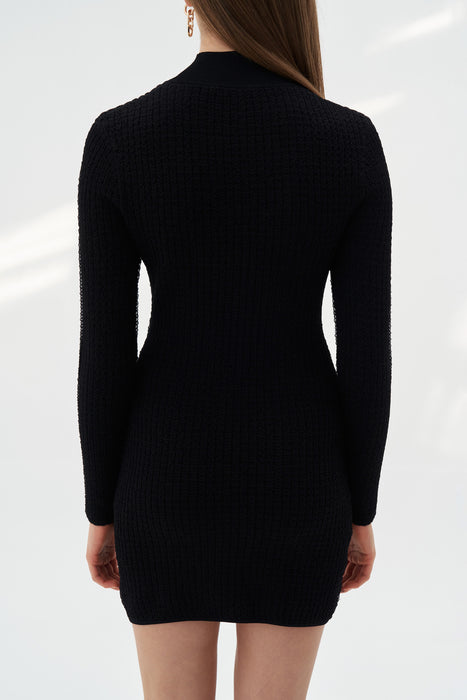 Our long sleeve mini dress with a structured shoulder creates a sculpted silhouette to show off your legs. Dress it up with heels or pair with sneakers for a fun day look. "Great to wear with stockings and some colorful accessories for a winter night out." - Zoe, Head of Design

Made from 75% recycled viscose for a lower environmental impact, reducing water usage and lower emissions compared to conventional viscose.
Color: BLACK
75% RECYCLED VISCOSE 25% NYLON + 100% NYLON
This item runs true to size
Model is 174cm wearing size S
Size S measurement: Length 31 1/2" (80cm)
Machine wash cold
See Size Chart